Commercial Cleaning & Janitorial Services
First impressions are key when it comes to employee recruitment, retention, and client acquisition.  The first impression can have an impact on the future success of your business.  The cleanliness of a building speaks volumes about the way the organization is run from the top down. A buildup of dust, dirty floors, unsanitary bathrooms, and unclean workspaces are only a few of the characteristics of an office or building that is deemed to have a negative impact on all of its members.
Our professional cleaning technicians provide janitorial and disinfecting services to our office cleaning customers with spotless results. Regular inspections are performed by qualified supervisors to ensure our staff adheres to our high commercial cleaning standards.
We use modern commercial cleaning equipment, techniques, and CDC & EPA approved products, along with state-of-the-art equipment like electrostatic sprayers, foggers, and misters that significantly increase efficiency and kill 99.9% of viruses and bacteria. We will clean your entire facility, including the bathrooms using hospital-grade disinfectant and sanitizers. We don't just clean bathrooms — we disinfect them.
Commercial Office Buildings
Airport Terminal Buildings & Airlines
Health Care facilities
Day Care Centers
Commercial Kitchens
Real Estate Landlords and Developers
Each client's contract is different.  We take care of everything from floor and carpet maintenance, cleaning restrooms, taking out the trash, to making sure desks and tables are free of dust.
Electrostatic spray disinfectant
Deep Clean
Cleanrooms
Window washing
Tile and Grout cleaning
Kitchen and breakroom cleaning
Trash removal
Daily vacuuming and carpet care
Hard floor surface maintenance and cleaning
General dusting and interior window cleaning
Cleaning of entrances and lobbies
Janitorial Services in Restrooms
Carpet cleaning
VCT floor cleaning
LVT floor cleaning
Power Up your cleaning service with MC Powerhouse Cleaning Services.
Call 919-504-1407 or email [email protected] for your free estimate.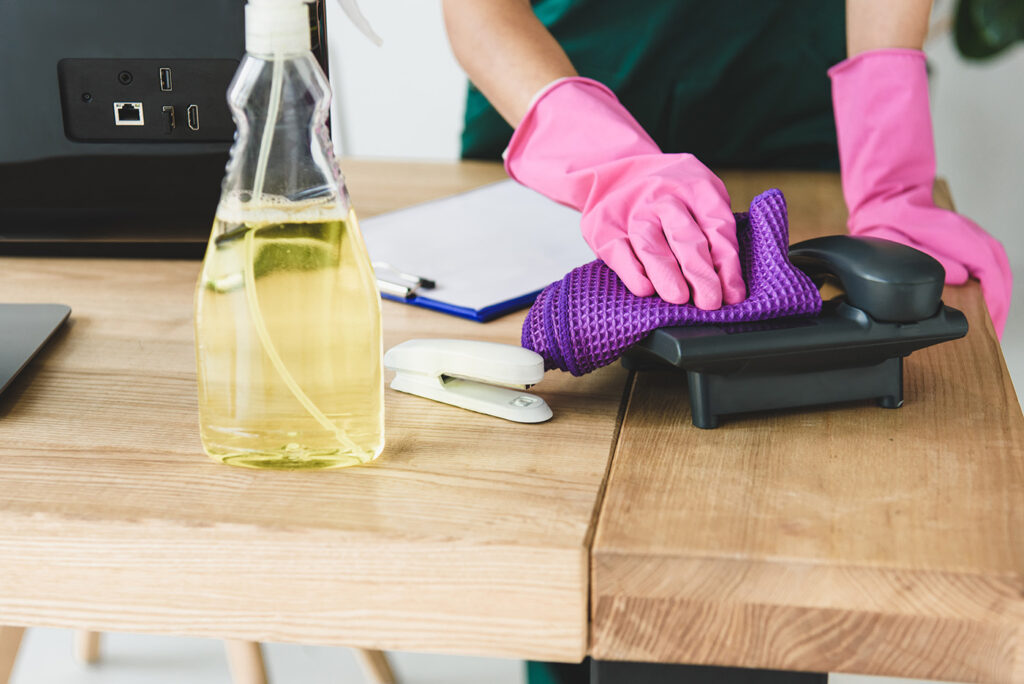 Move In Move Out Cleaning
When tenants or students move out, rooms must be readied for the next rental.  Property managers, real estate investors, realtors, higher education have come to rely on the Move In Move Out services delivered by MC Powerhouse Professional Cleaning Services.
When we clean an apartment or condo for a turnaround, time is of the essence.  The quicker the apartment is cleaned, the quicker it can be rented.
There's not sparing attention to detail in our Move In or Move Out services.
Areas of focus:
Ceiling fans
Woodwork, doorframes and switch plates
Pantries and cabinets
Windowsill and Interior Windows
Baseboards dusted/wiped
Floors vacuumed and mopped
Kitchen appliances cleaned inside and out
Kitchen/Bathroom countertops are scrubbed, disinfected
Power Up your cleaning service with MC Powerhouse Cleaning Services.
Call 919-504-1407 or email [email protected] for your free estimate.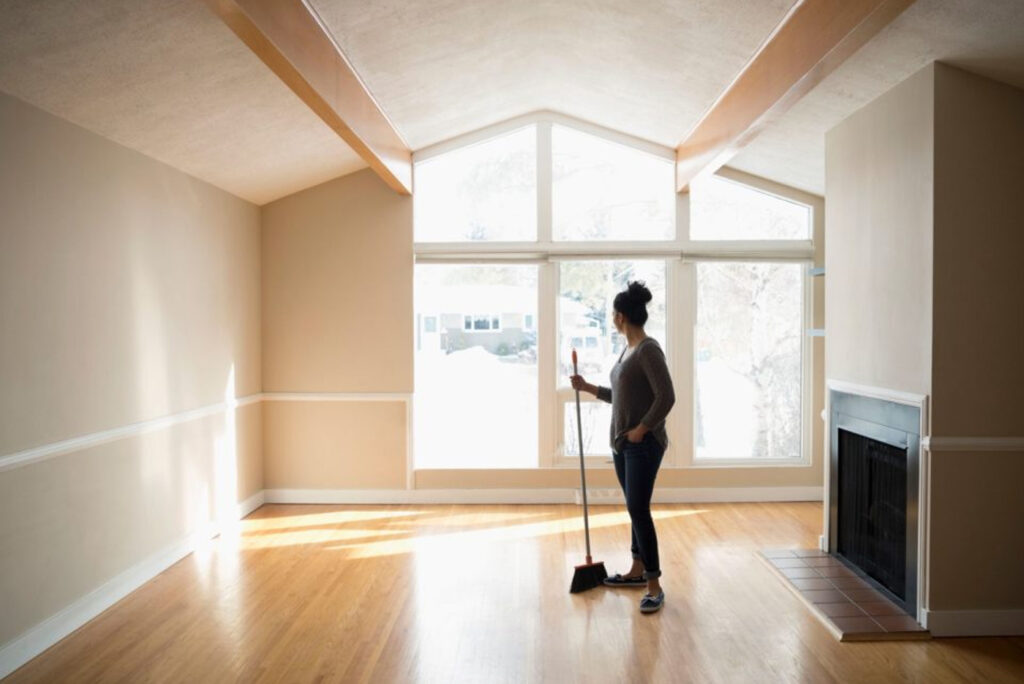 General Contractors and power builders turn to MC Powerhouse for construction cleaning services.  Each construction project is unique.  The initial cleanup during construction helps to keep a workplace safe.
Initial Cleanup phase of construction involves removing most of the dust, dirt, trash, and debris at the construction site building. The rough clean also usually involves the removal of window and appliance stickers. During this phase of the construction cleaning, all the contractors may not be done with all the installations and final touch-ups at the location. This cleaning will help workers at the building by removing excess garbage, and dust that may be in their way as they try to install and finish the final phases of construction.
Final Cleanup occurs right before a grand opening.  This ensures the project is ready to turn over to the client.  It all comes down to the preferences of the construction firm or business. We perform heavy dusting, removal of and adhesive residues, wash light fixtures and ceiling fans and remove excess paint or caulking. No matter what the cleaning specifications are we are prepared to take on all the challenges and scheduling needs involved with your construction cleanup site.
Call MC Powerhouse Cleaning Services.
Call 919-504-1407 or email [email protected] for your free estimate.